The NorthBank Commercial Centre
One Stop Business Solution
The NorthBank Commercial Centre is the latest addition to The NorthBank business zone, a prelude to the future NorthBank Business Exchange, establishing itself into one of Kuching's prime locations for business growth and vibrant business hubs.
Strategically located, highly visible and conveniently accessible from the Kuching-Samarahan Expressway and other road networks, The NorthBank Commercial Centre provide ideal opportunities for businesses and young entrepreneurs to establish themselves as one of The NorthBank's sought-after enterprises, whilst enjoying the pleasure of work and play inter-mingling.
3-STOREY COMMERCIAL SHOPS
The double frontage accessibility commercial shops offer excellent customers potential as it is surrounded by a growing population from matured neighbourhoods, amenities including a private school, and a teeming working community from Tabuan Tranquillity and Sama Jaya High Tech Park. An upcoming private hospital will soon be an addition to the vibrancy of this commercial centre.
SINGLE-STOREY LOCK-UP SHOPS
Affordable retail option and ideal start-up opportunities are available for new and small businesses, young entrepreneurs, while establishing themselves in the business eco-system.
Large open and frontage spaces to gather and socialise with friends and acquaintances; a great avenue to wind down and disconnect from the stress of the day over a fun-filled alfresco dining.
8-Storey Office Towers
An ideal location with great business environment to connect, exchange ideas and collaborate with other enterprises for a flourishing business, equipped with power back-ups.
There are also ample parking spaces, including handicap parking, for a stress-free start of the day.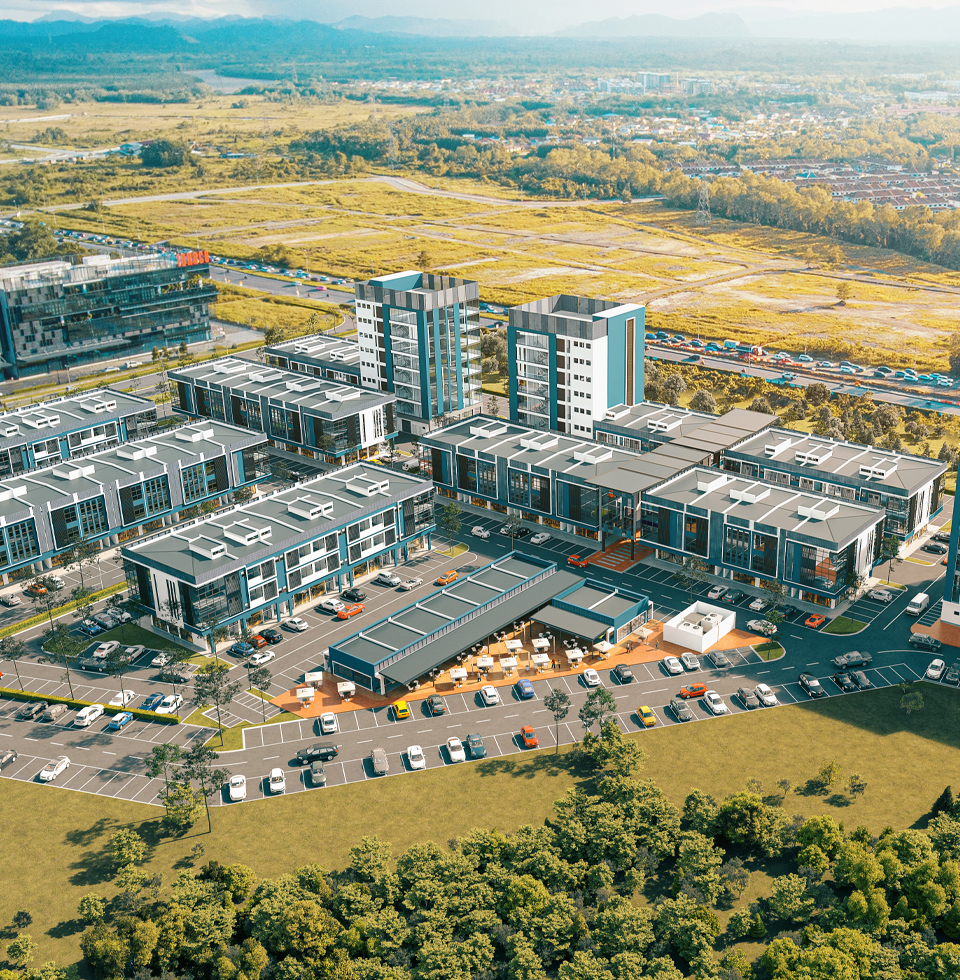 Artist's Impression Only